WELCOME to
A WORLD OF
WELLNESS
Detox • Hydrate • Live
The Waterbar Experience
Waterbar provides multiple services to aid your general wellness by focusing on detoxing your body and boosting your energy.
BOOST
Body Vibration Therapy
Hydrogen enriched Water
Hydrate
Come in and fill up your bottles with alkaline, hydrogen enriched water to see amazing health benefits, eliminate plastic bottle waste, live a green/alkaline lifestyle, and prevent cancer.
Natural wellness products
Live
We believe in living green and supporting each other which is why we offer natural, toxin-free, mission-based products of the highest standards and quality. Come on in and shop!
Experience
Clean, non-toxic, energetic. This is how we describe the Waterbar experience.
Enjoy our local organic honey and natural products from top green brands like Rinse Bath & Body Co.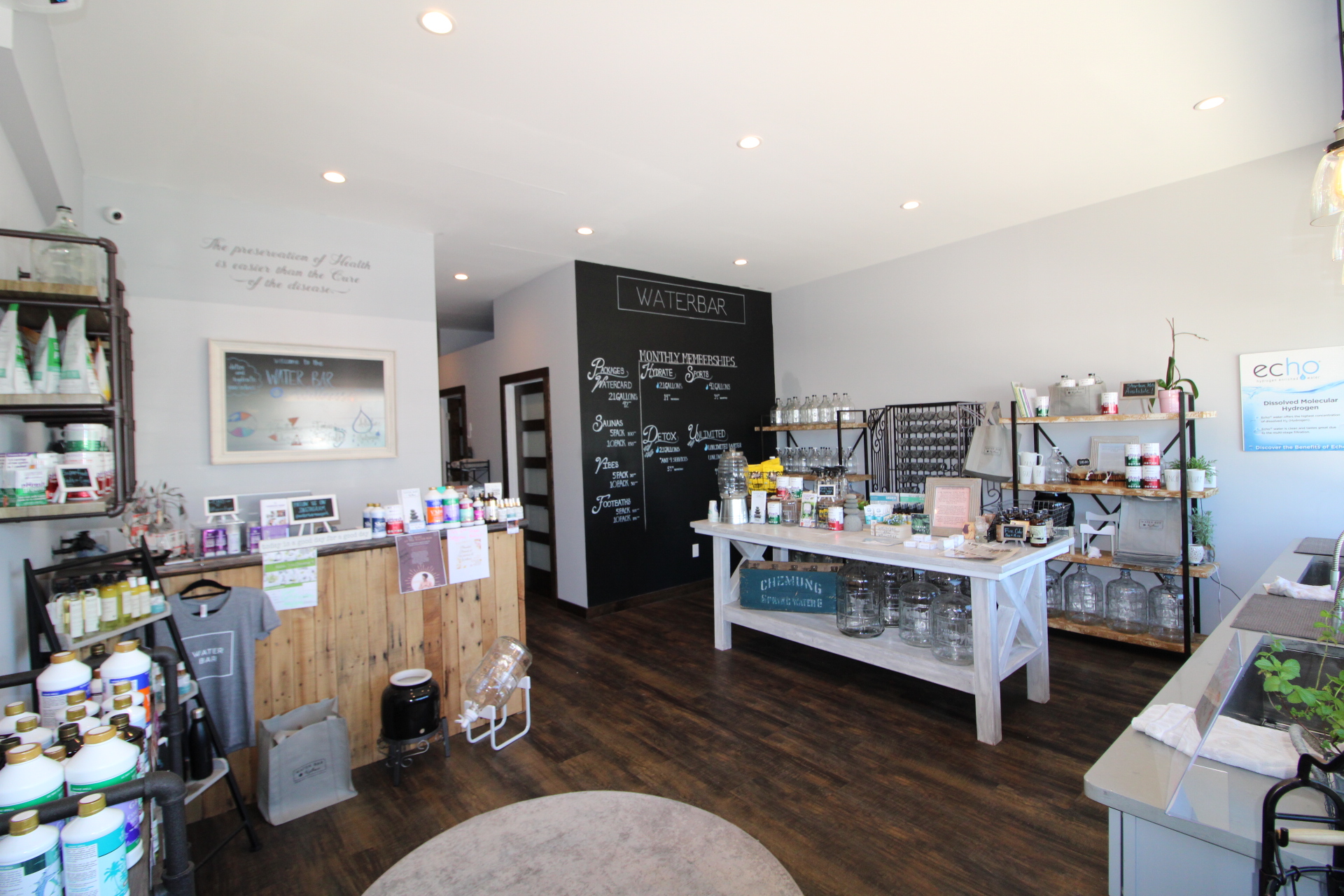 Come on in, we're open
Waterbar is located at 233a Nassau Boulevard in West Hempstead, just down the road from Adelphi University. If you're in the neighborhood, stop by and
Hours of operation
Mon–Fri: 11am - 8:00pm
Sat: 10am - 7pm
Sun: 10am - 6pm